Extensions
We offer a comprehensive solution with a variety of different types of Natural Remi hair extensions including: tapes and double loop, made from 100% Human hair. Best of all, our extensions are reusable to reduce the cost for our clients.
Illuminate your hair with a streak of colour in a matter of minutes without having to colour and damage your own hair.
Struggling to grow your hair? Add the length you've always dreamed of by adding a few or as many extensions as you desire!
Even simply fill thinner hair to create fullness, rather then length and create the sexy hair you have always dreamed of. Hair extensions are the perfect solution for adding length, volume, texture, colour or even fullness.
We would love to talk to you personally, We welcome you to book a complimentary consultation.
Price will be "Quoted".

Colour
We provide a variety of colour services including but not limited to Root Touchup, Highlights, Balayage, Ombre, Global Lightening, and Colour Corrections.
Root Touchup $ 115+ (up to 1 inch regrowth)
All Over Colour $ 140+
Partial Highlights $ 150+
Full Head Highlights $ 250+
Balayage/Ombre $ 250+
Global Lightening $ 200+
Colour Corrections "Quoted"

Haircuts
We provide haircuts for women, men and children. This service includes a thorough consultation, a luxurious wash with Kerastase Shampoo followed by a conditioner according to your hair type, and haircut suited for your face shape and hair texture. Then a blowout and style.
Women's Cut $ 110+
Men's Cut $ 90+
Children's Cut $ 70+

Texture
We provide a variety of texture services including Permanent Wave, Ionic Straightening and Smoothing Treatments. Free Consultation is Required.
Perm $180+
Smoothing Treatment $ Quoted
Ionic Straightener $ Quoted

Complimentary Consultations
We will provide a hair and scalp diagnostic, discuss your needs and provide solutions that are unique to your face shape hair texture and life style.

Styling
Blow-out and formal styling (Up Do). Blow-out service includes a luxurious wash with Kerastase Shampoo followed by a conditioner or a hair treatment (moisturizing or strengthening).
Blow-out $ 65+
UpDo $ 125+
Hair Treatments
A Kérastase in-salon ritual is a customized program, which begins with a one-on-one consultation and a hair diagnostic. I will select the appropriate in-salon ritual and personalized home care program best suited to your hair and scalp needs.
Concentre Oleo fusion (add moisture and softness) $ 35.
Concentre Vita-Ciment (add strength to weak hair, prevent Breakage) $ 35.
Concentre Pixalist (add shine and preserve colour) $ 35.
Concentre Densifique (add density and body) $ 35.
PCC (Protection cheveux complex made by La Biosthetique and added to the colour formula to strengthen the hair from within during the colour and/or Lightening process) $ 55.

SteamPod Service
Perfect for Vancouver weather, the steampod service smooths your hair and protects it from humidity. This service includes a shampoo and a blowout followed by the steampod iron. The hair is left shiny, soft and silky to the touch. $75+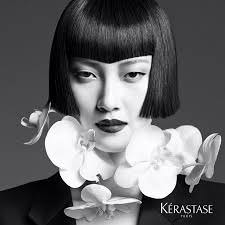 Hair Services
Cannot come to the salon! No Problem. We offer out of salon site visits.
(Rate available upon request).
There are different types of geniuses in this world, and Paul B., Master Hair Stylist is a quiet hair genius…hands down. Like another reviewer mentioned he's figured out how to cut my hair to suit me, and he's helped point out features on my face to highlight. I highly recommend Paul not only because of his art, but also because of his grace.
Nancy Kwok
Paul is an extremely knowledgeable hair stylist. When I first came in for my consultation for hair extensions the information he provided was very extensive and thorough. He is skilled in a wide variety of types of extensions and can cater to your hair needs. I came to Paul with pretty damaged, thin, shoulder length hair wanting to add length and volume for my upcoming wedding. It was very important to me that the hair looked natural and that the extensions wouldn't be seen. The outcome was simply amazing the extensions blend quite naturally! Also, in case you are like me and spent time shopping around for hair extensions, I did my research and he was by far the most knowledgeable stylist I spoke to and quite affordable. He also answered all of my questions via text message prior to the extensions and checked in with me after to see how they are working. I would highly recommend Paul for all your extension needs!
Skyler Todd
Bar none, Paul Bousaleh is the best hair stylist in Vancouver. I am a hair connoisseur, always used the best stylists in Europe and America.
Being a client for 15 years says it all. Now my sons (cool like shit) chose him to be their stylist. They are 15 and 18 years old and are looking better then me thanks to Paul ?
Kay J.
Paul Bousaleh has been my stylist for 15 years. He has transformed me from brown to blonde and back! His cuts are always on point! He knows how to shape all different types of hair! If you need a master stylist, he is your man! Absolutely one of the best!
Yolanda J.
Paul, I can't thank you enough for the fabulous job you have done on my hair. No more fighting with it, no more disappointment. It is so easy now, you are terrific!
Joanne W.
Paul has been my stylist since 1996. I have never walked out of his salon unhappy in almost 22 years. How many customers can say that about their stylist? Paul is incredibly intuitive when it comes to understanding what I am trying to achieve with my hair, and this is important because I don't always knows how to communicate what I want. In the past, sometimes what I think I wanted wasn't necessarily right for me. Paul wouldn't tell me not to do it, but his approach made me think about things in a different light and see for myself why a particular cut or colour may not have worked. Not only is he a master at what he does, he's a great communicator, and to me this makes him so rare! Oh, did I mention he's warm, engaging and funny?! I would (and have many times) recommended Paul Bousaleh for anyone wanting a Stylist for life… Thank you Paul!
Helen Hale
Paul has been my hairstylist for roughly ten years. He is exceptionally skilled and professional yet easy going in his interactions. It is always a pleasure to talk to him about different things. He can give a good advice about hair care in a subtle and nice manner. At some point, my husband has also switched to Paul and believes that Paul is the best hairstylist he has ever had. I agree!
Marina
Paul is a fabulous hairdresser and a wonderful person. I have been his very happy client for more than 10 years.
Patricia S.
I've seen Paul for 18 years. Paul has more than exceeded my expectations every time for both cut and colour. I always look forward to seeing Paul as he is friendly, courteous and a highly skilled professional. I recommend him highly to anyone looking for quality service. Thank you Paul 🙂
Charlotte Ballisager
Paul is a wonderful, personable stylist that I have been going to for longer than I can remember. I cannot recommend him more. Paul has an amazing talent for colour, never in my life have I received so many compliments on my hair, not just by friends and family, but by complete strangers as well. With some colourists, the colour is bright and strong for only a couple of weeks, and then it will fade and start to look awkward. With Paul, the colour looks beautiful even months later. On top of all of his talent, Paul is a wonderful person who cares very much about his clients. I strongly recommend him for anyone looking for a stylist!
Eleanor M.
Paul is the quintessential French Coiffeur. He demands the best of himself with every client. Paul has been cutting my hair for over a decade and always ensures that I leave with the most up to date style and colour that compliments me. I would not hesitate in recommending Paul to anyone looking for style and sophistication.
Leigh Anne
Paul is the best hairdresser I've ever had. He is knowledgeable, professional and very nice. He listens, offers suggestions and most of all deliver great work.
S. Johnson
Paul, I just want to congratulate you on recently branching on your own. I wish you so much success and happiness – which I'm positive you will achieve. For the past 20 (or so…) years you have done an amazing job of taming my mane! Ever innovative, professional and kind, I always feel so great after spending time in your chair. Also impressive is the varied clientele that pass through your doors at Markus J- the happy clientele! Thank you Paul for your great care and the friendship we've formed along the way.
Sue N.
Went for my monthly colour and chat with Paul Bousaleh who has now branched out on his own. I cannot espouse enough the brilliance Paul creates with my cut and colour, so much so that I get requests for who my hairstylist is on a monthly basis from my own clients young and old. Paul has been designing my hair for over 14 years now and we have not only evolved hairstyles and colours but life and families in this time. There was a time when I moved overseas for 3 years where I would wait to come back to Vancouver to get my hair cut and coloured rather than go elsewhere. 3 years and 5000 miles each trip! If this is not a testament I have no idea what is 🙂 Paul, much love and I know now working for yourself is the best thing you could have done in moving your career forward.
Monti S.
I have been a client of Paul Bousaleh for over 20 years. He is an amazing stylist, in addition to being a wonderful human being. It is always a treat to have my hair done! Paul is a friendly and very honest professional who cares about his clients. I highly recommend him in his capacity as a master stylist. With my very best wishes.
Iris H.
I have been coming to Paul for many years now and appreciate his expertise, his kindness, his attention to detail, and his style. He takes the time to colour my hair so that it always looks fresh, with a healthy sheen and a lovely burnished copper and brown tones. Every time he cuts my hair, he asks me what I would like and then cuts my hair in a way that flatters my facial structure. One of the things that I appreciate most about Paul, is his dedication to making sure he keeps his customers happy. I love the ambience of his new place. It's calmer and not pretentious. The parking is free, too!
R.K.
I just want to take a moment to tell you how happy I am to see you in your new place and looking so well. I think the world of you and am extremely grateful to be on your list of preferred clients. I always feel like a million dollars when I come away from an appointment with you, and in today's world, that is not so easily done. With much love and respect…
Sharon W.
Paul is an very talented and amazing master stylist. I have been coming to Paul for 15 years and now travel from the Okanagan to see him as I trust no one else with my hair. An amazing master stylist and a wonderful man.
Barbara H.
I have the most unmanageable hair as it is both curly and frizzy, magically Paul is able to create smoothness within 30 minutes. Being his client for 21 years I have consistently experienced great service as he is always on time, amazingly fast and will go out of his way to fit me in when my schedule gets hectic. He is a master of cutting and coloring and always honest. Paul personifies elegance and great manners. I think he is the best hairdresser in the world which proves itself every time I travel. Anyone I refer him to becomes a dedicated client Thanks Paul for years of greatness.
Best,
Penny
Penny
ABOUT
Mon plaisir est de vous servir.
Paul Bousaleh's reputation as one of the best stylists in Vancouver is well earned.  Trained in Paris and Montreal, Paul continues to please his clients by sharing his vast knowledge and true passion for hair styling.
Combining his thoughtful consultation process with his wealth of experience as a Maitre Coiffeur allows Paul to provide his clients with an understanding of their unique style-related needs.  Paul knows that his client's hairstyles live beyond the chair, and that an exceptional experience has the ability to empower and impress.
Paul is dedicated to providing each of his clients with outstanding service and with the highest standards of ethics. By focusing on excellence, he employs the latest innovations in cutting techniques, hair colour and haircare. He believes his clients deserve a 'magical' experience each time so that they may feel like honored guests in the salon. He strives to work with his clients until they are satisfied and does everything possible to meet their needs.
PASSION AND EXPERIENCE
Passion to serve You and Experience to deliver fabulous results.
Mon plaisir est de vous servir.